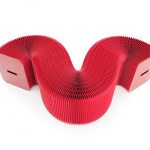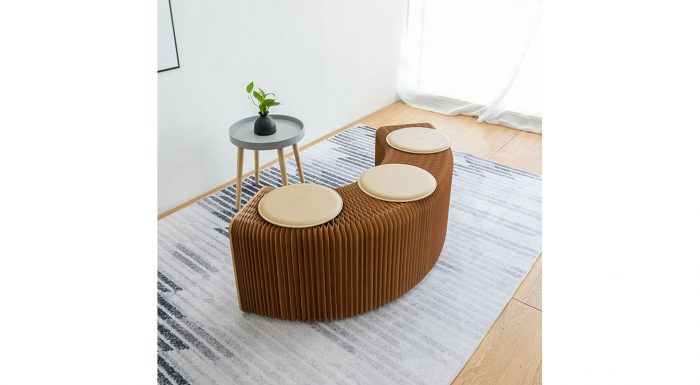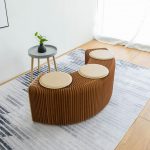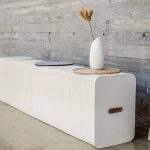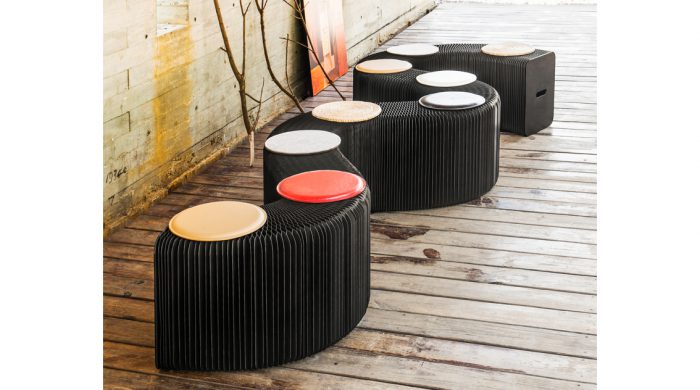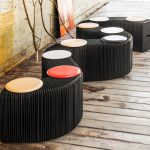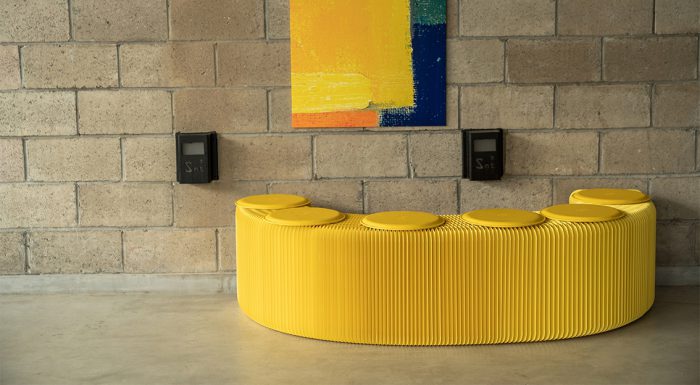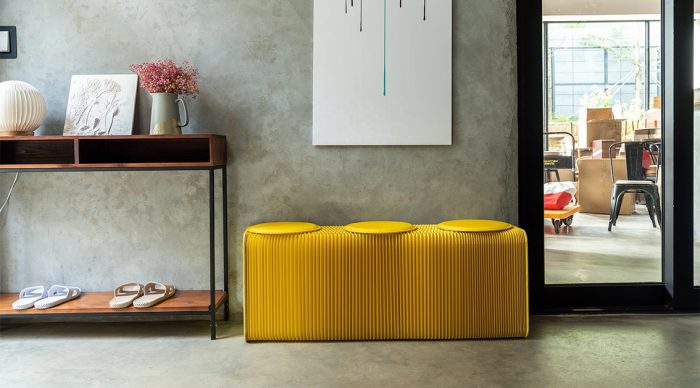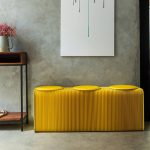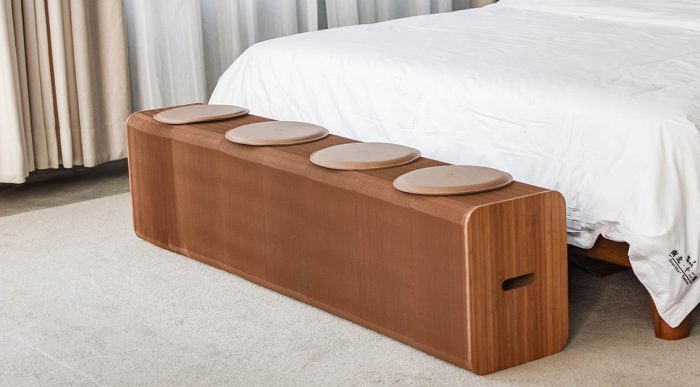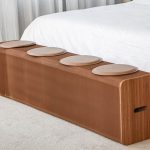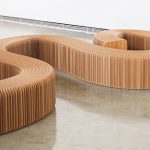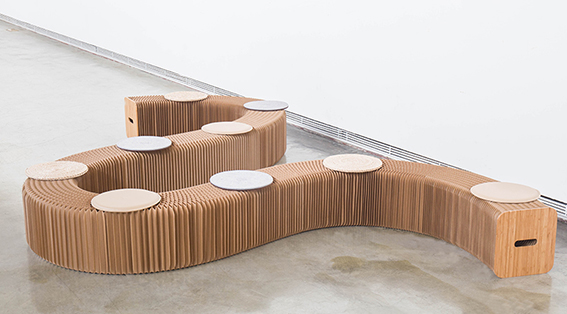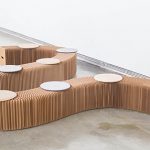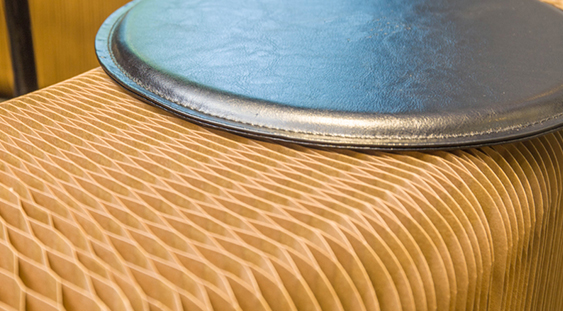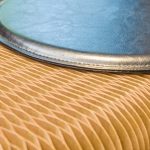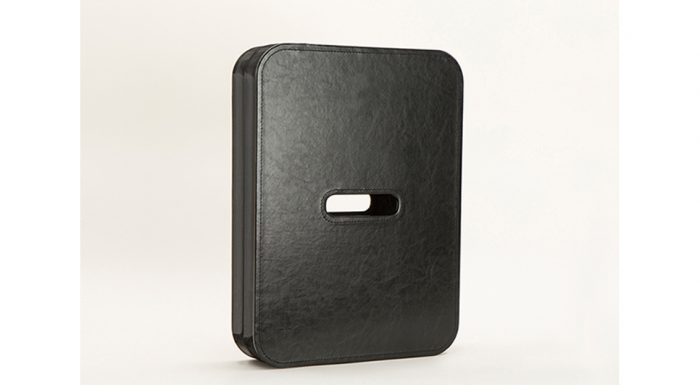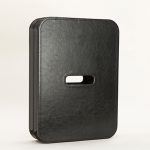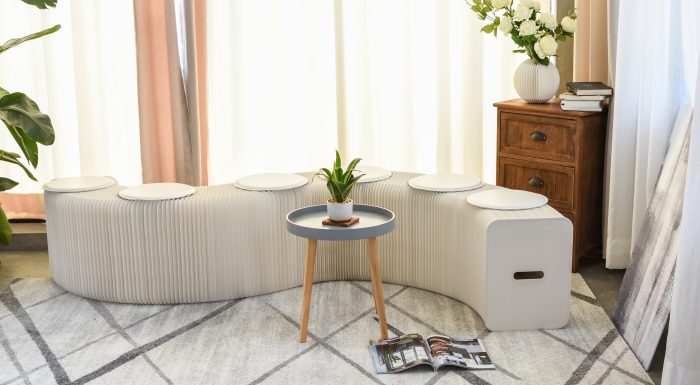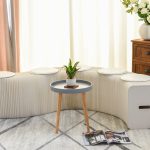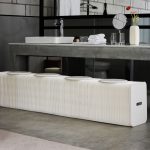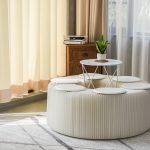 PAPER BENCH
This fashion paper bench is the new furniture in the world. You can change the shape turning the bench into L shape, S shape and circular and so on. The bench is supported by honeycomb structure. It's capable of bearing 300 kg weight for each seat!!
Available in 8 colours  (brown, white, black, red, orange, yellow, blue, green)
The paper bench is available in 3 sizes
1.   42 cm height, 150 cm long (3 persons)
2.   42 cm height, 300 cm long (6 persons)
3.   42 cm height, 600 cm long (9 persons)
Operation:
– Please fully stretch out with 2 persons, the hole of the bench becomes hexagon.
– Stay in seconds, then release, repeat for several times to reduce its resilience.
– After it stays stabilized you can sit down with cushions
– Normal range/lenght
3-seater bench: maximum up to 3m, actual usage lenght 1.5m as suggested
6-seater bench: maximum up to 5m, actual usage lenght 3m as suggested
9-seater bench: maximum up to 9m, actual usage lenght 6m as suggested
Each bench will be given 3/6/9 cushions. You sit down with the cushion to reduce the wrinkle.
Folding state: H 42 cm, L 31 cm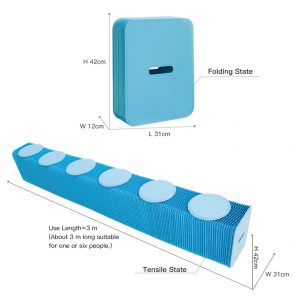 Main Material: Craft paper
Side Panel Material: PU leather
Cushion: PU leather, sponge and cardboard
The paper bench is mainly made of waterproof kraft paper. When the water splashed on it, most of the water will flow away and a small part will adsorb on the surface. Then you can use a cotton towel to clean the surface. Use the bench after drying. Don't soak the bench in the water because the glue will dissolve in water. It is starch glue which has less harmful substance