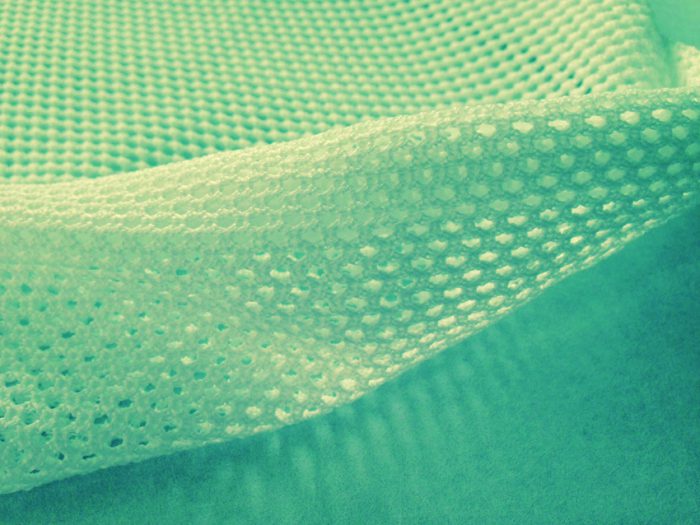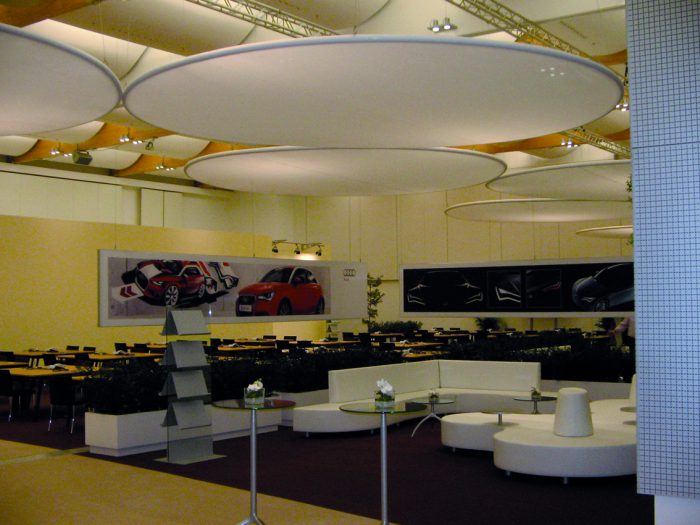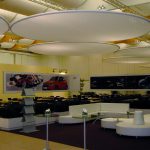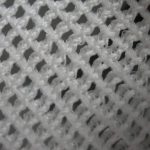 3D SMOKE OUT®
TEXTILE CEILING
Temporary security ceiling system, 3D Smoke Out is 100 % Trevira CS textile. The ceiling is made of two superposed folds, identical, each making a rectangle-patterned opening. The upper fold is connected with the bottom fold with a multi-ply thread curtain, for a masking effect in any direction.
Thickness: 3 mm. 183 gr/m2 (+/- 5 %) stretched. / 245 gr/m2 relaxed.
Stretched width: 3,20 m. / Relaxed width: 2,85 m. Length of rolls: 50 lm.
Printable on one side with dye sublimation.
Fire resistant M1, B1. Approved by CSTB and VDS.
Vertical permeability: 60 % . Available in white.
The textile shall be very well stretched in order to be efficient.